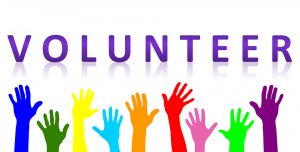 The Capital City Men's Chorus is gay men and their allies raising voices in song to change minds, transform lives, and build community. Our volunteers play an absolutely critical role in accomplishing this mission.
At CCMC performances, our volunteers are not only the first points of contact with our patrons, but establish a crucial first impression of our organization with our patrons. At CCMC rehearsals, our volunteers help ensure that rehearsal time for our members and staff is efficiently and effectively utilized.
We have two different types of volunteer opportunities, one-time volunteer opportunities and flexible volunteer opportunities. One-time volunteer opportunities happen at a fixed date and time; these typically include volunteer opportunities at CCMC performances. Flexible volunteer opportunities can happen on different days and times; these typically include volunteer opportunities during CCMC rehearsals.
Some benefits of volunteering with the CCMC include:
Free admission to CCMC performances
Volunteer time for work or school
Tax deductions for volunteering (i.e. gas used for volunteering)