The Capital City Men's Chorus Presents "Finding Joy"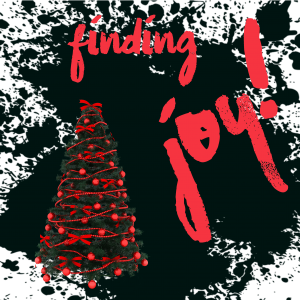 This holiday season the CCMC is proud to present "Finding Joy." Using timeless classics and holiday favorites, you'll laugh and sigh; reflect and nourish your soul. In the middle of tinsel and fun, we acknowledge that many of us "need a little Christmas" as we develop our "Grown-Up Christmas list" for a world in need. From The Grinch to drummer boys, and Rudolf to menorahs, we will use the power of music and community to ensure that you leave the show with a little more joy for the season.
We will continue our 30th Season celebration by bringing back to the stage our three past CCMC Artistic Directors; to conduct both the chorus and orchestra in one of their favorite holiday musical scores.
Show Times:
Saturday, December 1, 2018 at 7:30 pm. (Will Call opens at 6:45 pm and seating begins at 7:00 pm)
Sunday, December 2, 2018 at 4 pm. (Will Call opens at 3:15 pm and seating begins at 3:30 pm)
Location:
St. Martin's Lutheran Church, 606 W 15th St, Austin, TX 78701.
Seating is limited, so buy your tickets early. We look forward to seeing you at the Holiday Concert.
Learn more about volunteer opportunities for this concert and our amazing Volunteer and Non-singing Membership programs.