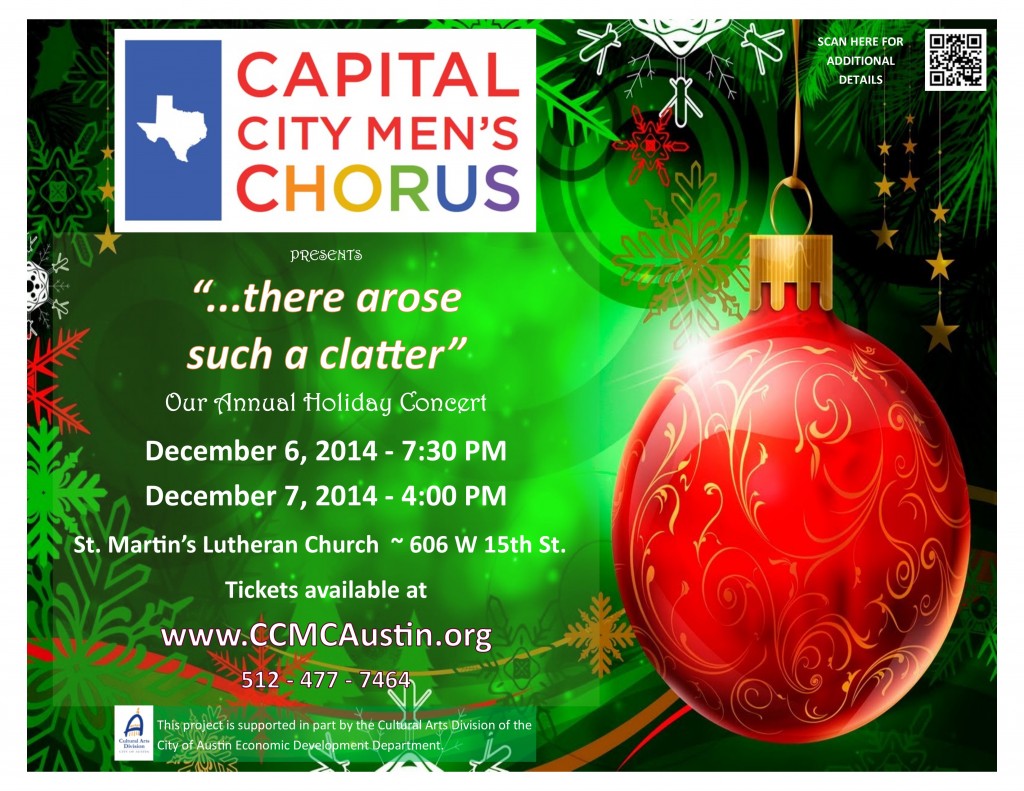 There's no better way to escape the "clatter" of the hustling, bustling holiday season, than to attend the Capital City Men's Chorus holiday concert: "…there arose such a clatter".
Start your holiday season off with the gift of beautiful music! Accompanied by some of Austin's finest musicians, the men of the CCMC will be making a "joyful noise" with traditional holiday favorites such as "Sleigh Ride," "Santa Claus is Comin' to Town," a lively nod to Chanukah, a musical reading of "'Twas the Night before Christmas," read by Austin's own Rob Faubion, a Holiday Carol sing-along, a lovely a cappella arrangement of Ave Maria, and many more gorgeous songs to put you in the holiday spirit!
All that and more is what you can expect, on December 6th and 7th, in the beautifully serene sanctuary of St. Martin's Lutheran Church at 606 W 15th St. Austin, TX.
The CCMC's annual holiday concert is family friendly and always an audience favorite, so get your tickets today at Get Tickets or by contacting any member of the chorus!
We look forward to seeing you at the show!